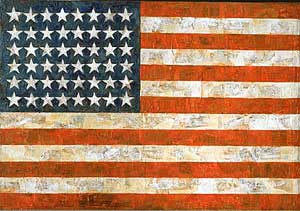 About this site: Launched in October 2001, this warlog's purpose is to demonstrate the folly of the War On Terror by taking articles only from wire feeds and mainstream news organizations, including FOX.
Got feedback? Send me a note. See sample feedback.
ARCHIVE
March 2003
February 2003
January 2003
December 2002
November 2002
Late October 2002
Early October 2002
September 2002
August 2002
July 2002
June 2002
May 2002
April 2002
March 2002
February 2002
January 2002
December 2001
November 2001
October 2001

LATE OCTOBER 2002
Karzai: U.S. Picked Old Detainees 10/31
Afghan President Hamid Karzai met Wednesday with two white-bearded men, one leaning on a cane, and was surprised at how old they are, considering that they were just released after months of captivity from a U.S. detention facility for Taliban and al-Qaida suspects.
France forces UN compromise over attack on Iraq 10/31
BRITAIN and the United States expect to win overwhelming backing for a tough new UN resolution on Iraq after effectively promising France yesterday that they would not attack unless Baghdad blocks renewed weapons inspections.
Rally in Washington Is Said to Invigorate the Antiwar Movement 10/31
Emboldened by a weekend antiwar protest in Washington that organizers called the biggest since the days of the Vietnam War, groups opposed to military action in Iraq said they were preparing a wave of new demonstrations across the country in the next few weeks.
Brutal Baghdad Battle Feared 10/31
Intense preparations are underway to get forces readied for urban warfare.
OFF TOPIC: The Mother of All Ironies
Bush Signs Bill to Revamp Elections 10/30
Bush: "Every registered voter deserves to have confidence that the system is fair and elections are honest, that every vote is recorded, and that the rules are consistently applied."
More on the 105-year-old terrorist (see photo below)
'Why arrest me? I'm just an old man' 10/30
"The day I was arrested I was sick, so I went to see the doctor in town. Then some helicopters landed. They arrested everybody and began interrogating us. Imprisoning me was unjust and cruel. I didn't do anything wrong. I told them the truth, then they covered my eyes. They interrogated me for hours at a time. They wanted to know 'Where are you from? Are you a member of the Taleban? Did you support the Taleban? Were your relations Taleban? Did the Taleban give you weapons?' I don't know why the Americans arrested me. I am just an old man."


Karzai Toughens Stance on Feuding by U.S.-Armed Militia Leaders 10/30
Last week, U.S. military officials in Afghanistan said they had stopped turning over weapons recovered by U.S. troops to local militia commanders. They said that any usable weapons will now be given to the Afghan national army being formed with international assistance.
War on Iraq will heighten risk of further al-Qaida attacks - report 10/30
A U.S.-led war on Iraq would heighten the risk of regional conflict and increase support for Osama bin Laden's al-Qaida terror network, researchers warned Monday.
US intensifies Iraq build-up 10/30
The US military is continuing to move men and equipment towards Iraq as the Bush administration signals that the time for diplomacy at the United Nations is fast running out.
Rogue Nation Watch Item #1
Fear of U.S. Power Shapes Iraq Debate 10/30
In U.N. Debate Over War Resolution, a Distrust of American Policy Emerges
Rogue Nation Watch Item #2
To Some, Real Threat Is U.S. 10/30
"France is not interested in arguing with the United States," a French diplomat said recently in Paris. "This is a matter of principle. This is about the rules of the game in the world today. About putting the Security Council in the center of international life. And not permitting a nation, whatever nation it may be, to do what it wants, when it wants, where it wants. It all depends on the kind of world in which we want our children to live."
Nothin' a War Can't Fix
Consumer Confidence Lowest Since '93 10/29
Consumer confidence in the economy fell in October to the lowest level since 1993, buffeted by a weak job market and the threat of war with Iraq, a research group said Tuesday.
Must Read
War on terror missing root causes: CIA 10/29
The US Central Intelligence Agency has warned that US counterterrorist operations around the world may not eliminate the threat of future deadly attacks because they fail to address the root causes of terrorism, according to newly released documents.
The Rumsfeld Intelligence Agency 10/29 via Blowback
How the hawks plan to find a Saddam/al-Qaida connection.
Incoherent, deaf 105-year-old terrorist
Afghans tell of Guantanamo ordeal 10/29

One of them, Faiz Muhammad, said he was 105. Babbling at times like a child, the partially deaf, shriveled old man was unable to answer simple questions. He struggled to complete sentences and strained to hear words that were shouted at him. His faded mind kept failing him.
The Other Rogue Nation
US weapons secrets exposed 10/29 via Blowback
Respected scientists on both sides of the Atlantic warned yesterday that the US is developing a new generation of weapons that undermine and possibly violate international treaties on biological and chemical warfare.
Bin Laden alive, well, directing al-Qaida ops 10/29
Sources say terrorist leader, top aide escaped Afghanistan for Pakistan, planning new attacks
With Osama bin Laden and his chief lieutenants dead, captured or on the run, al Qaeda's operations are being directed by a handful of combat-hardened veterans, most of them little-known Middle Eastern men who built their terrorist resumes together mounting lethal attacks against the USS Cole and U.S. embassies in eastern Africa.
Arms Inspectors Back Tough Terms to Pressure Iraq 10/29
The leaders of the United Nations weapons inspections teams asked the Security Council today for an aggressive new mandate backed up with a threat of enforcement action, giving the United States a boost in negotiations over its draft resolution to disarm Iraq.
This Time Around, War Would Hit Iraq Harder 10/29
U.N. officials say Iraq's infrastructure is near the point of collapse because of lingering damage from the Gulf War, the sanctions and the government's decision to focus its limited financial resources on rebuilding the military.
Warning Leaflets Dropped Over Iraq 10/29
"Before you engage coalition aircraft, think about the consequences," one version of the Arabic leaflets said. The front depicts an Iraqi soldier shooting at an aircraft, and the back showed the soldier surrounded by smoke and shrapnel from a retaliatory allied strike. Another picture on the back depicts Iraqi woman and children.
FOX to cover inspections?
Iraq Wants Independent Monitoring of Inspectors 10/29
Iraq said Tuesday independent media and individuals should accompany any U.N. arms inspectors, voicing fears that Washington would otherwise use the inspections as a pretext for war.
Southeast Asia Remains Fertile for Al Qaeda 10/28
The terrorist network that Osama bin Laden has stealthily built up in Southeast Asia over the past decade is largely intact, intelligence officials in several countries said in interviews over the last week. It may even have become more deadly and more virulently anti-American than it was a year ago, they say.
Many Afghans return, then flee 10/28
Thousands of Afghan refugees who had returned home earlier this year have returned to Pakistan, many complaining that they were unable to find jobs in Afghanistan and that life there was simply too difficult.
U.S. Forces in Weekend Firefights in Afghanistan 10/28
U.S. troops exchanged fire with opposing forces in southern Afghanistan (news - web sites) twice at the weekend and called in air support in one incident, but there were no casualties, the U.S. military said on Monday.
Afghans Lead World Again in Poppy Crop 10/28
Opium production in Afghanistan soared to near-record levels in 2002, making the war-ravaged country again the world's leading producer of the drug, according to a United Nations estimate released on Saturday.
Poster: "Drunk frat boy drives country into ditch, starts war to cover up"
100,000 Rally, March Against War in Iraq 10/28
Tens of thousands of people marched in peaceful protest of any military strike against Iraq yesterday afternoon, in an antiwar demonstration that organizers and police suggested was likely Washington's largest since the Vietnam era.
US-British strategy on Iraq close to collapse 10/28
THE six-week effort by Britain and the United States to secure a tough United Nations resolution on Iraq is in danger of collapse because of continued opposition to their threats of military action.
Time for talking on Iraq to stop, America tells UN 10/28
President Bush is close to abandoning attempts to win United Nations support for his plan to force Saddam Hussein from power, American officials said at the weekend.
Turkey Grows More Worried Every Day About a U.S. Attack on Iraq 10/28
"We know that the United States cannot carry out this operation without us. That is why we are advising that it abandon the idea. We're telling Washington that we are worried about the matter."
Not With Us
Mexico Tells Bush It Won't Support Iraq Resolution U.S. Favors 10/28
Mexican officials made it clear that Mexico is siding with France in the debate at the United Nations.
That's "When," Not "If"
Reserve Call-Up for an Iraqi War May Equal 1991's 10/28
If President Bush orders an attack against Iraq, the Pentagon has plans to mobilize roughly as many reservists as it did during the Persian Gulf war in 1991, when about 265,000 members of the National Guard and Reserves were summoned to active duty, administration officials and military experts say.
Anger Builds and Seethes as Arabs Await American Invader 10/25
Confronted by American plans for Iraq, people in the Middle East are facing more than just the prospect of war. They now must consider the possibility that the American government, backed by its military, may exert daily administrative control over a swath of Arab soil for a long period. The idea summons up angry emotions in a region where sensitivities about the colonial past run deep.
Safer Now?
Report: U.S. Unprepared for Attacks 10/25
"In all likelihood, the next attack will result in even greater casualties and widespread disruption to American lives and the economy" than the Sept. 11 attacks, said the task force chaired by former Sens. Gary Hart, D-Colo., and Warren Rudman, R-N.H. The report was released late Thursday.

The report comes a week after CIA Director George Tenet warned that Osama bin Laden's al-Qaida network is likely to strike against the United States sometime soon and that the current situation is similar to what existed before the Sept. 11 attacks. Tenet previously said a terrorist attack would be more likely if the United States takes military action against Iraq.
Qatar Coup Plot May Thwart U.S. War Plans 10/25
A foiled coup plot in Qatar raises questions about the ability of the government in Doha to survive, and with that, about U.S. access to the massive al-Udeid air base. If Qatar is forced to rethink and limit its cooperation with the U.S. military, then it could remove a key component of Washington's war plan for Iraq.
Bush banks on Pyrrhic victory 10/25
If passed, America's tough resolution on Iraq could be so damaging that only al-Qaida may be said to have scored a victory.
Frustrated, US shifts its UN course 10/25
After a month of failing to reach a compromise with veto-wielding France and Russia, the US is now courting Mexico, Ireland, and the other members of the UN Security Council in an effort to win support for a tough Iraq inspection resolution.

Washington's end run may be spurred by the fact that the ideal weather in which to attack Iraq narrows by the day. But, say analysts, the gambit carries risks.

Can you name these chickenhawks?
Click here for the answers. No cheating.
Boy Emperor always says: "I'm a patient man."
Bush getting impatient with U.N. debate on Saddam 10/24
The White House intensified pressure on the United Nations on Wednesday to act on a tough resolution on Iraq, saying President Bush is running out of patience with the protracted U.N. debate.
Jack Straw says: "I'm a very patient man."
Analysis: UK impatient on Iraq 10/24
Britain's Foreign Secretary Jack Straw is having to work hard to conceal his impatience that the UN Security Council has failed to reach agreement on a new resolution on Iraq.
Rummy says: "Forget the CIA know-nothings. Find a link to Al Qaeda! Make one up if you have to!"
Pentagon Sets Up Intelligence Unit 10/24
Defense Secretary Donald H. Rumsfeld and his senior advisers have assigned a small intelligence unit to search for information on Iraq's hostile intentions or links to terrorists that the nation's spy agencies may have overlooked, Pentagon officials said today.
CIA sets up stations in northern Iraq 10/24
CIA this week beefed up its presence in northern Iraq, establishing two formal field offices in the Kurdish-controlled territory protected by U.S. and British fighter jets, according to Iraqi opposition officials.
Armed, Unmanned Predators Patrol Iraq 'No-Fly Zone' 10/24
For the first time, the United States is patrolling the skies over Iraq's southern "no-fly zone" with unmanned Predator surveillance planes that are armed, ABCNEWS has learned.
U.S. Sees Possible Failure at U.N. over Iraq 10/24
The United States acknowledged on Wednesday it might fail to win Security Council backing for action to disarm Iraq, but Baghdad said the effort was a waste of time because Washington was determined to find any pretext for war.
Heat Won't Preclude Iraq War 10/24
The Pentagon is prepared to invade Iraq even if political negotiations and Saddam Hussein's maneuvers drag on into winter and rule out action during the coolest months, defense officials and military analysts say.
Resolution to Disarm Iraq Given to U.N. 10/24
Losing patience after weeks of negotiation, the U.S. formally introduces measure to the Security Council and pushes for a vote next week.
UN deadlock may force rethink of Iraq invasion plan 10/24
The Pentagon could be forced to rewrite its timetable for an attack on Iraq, slowing down the build-up of American troops and equipment in the Gulf region if the deadlock at the United Nations over weapons inspections is not broken soon, it emerged yesterday.

Though the defence department refuses to acknowledge publicly that troops in the region are being readied for an invasion, soldiers and military gear have been flooding in to neighbouring states for weeks.

But now the strategists are rethinking their plans. They need to avoid tying up tens of thousands of US troops while they wait for the completion of a weapons inspections process in Iraq, which - even after an agreement is reached at the UN - could last more than three months.


Damn Diplomacy!
U.S. May Have To Slow Gulf Forces Buildup 10/23
As U.S. hopes dim for speedy United Nations approval of a new Iraq inspections resolution, Pentagon officials acknowledged yesterday they may have to adjust their timetable for a military buildup in the Persian Gulf and said planners were looking at ways of slowing the deployment of U.S. troops to the region.
Russia and France reject latest draft resolution 10/23
France and Russia dug their heels in over Iraq yesterday, vowing to resist a revised United Nations resolution proposed by the US which both Paris and Moscow suspect is designed as a stealthy means to pave the way for future military action.
US warning over Iraq delays 10/23
The US administration has indicated that its patience with the United Nations is running out, after members of the Security Council voiced objections to a new draft resolution on Iraq's weapons of mass destruction.
Joint strategy to push hardline warning for Iraq 10/23
PRESIDENT BUSH and Tony Blair are to reinforce the passage of a new United Nations resolution on Iraq with firm statements leaving President Saddam Hussein in no doubt that failure to comply will mean military action.
Iraq attack 'may trigger civil war' 10/23
The Iraqi government has displaced about one million people over the last 30 years, creating deep regional and ethnic fractures that could erupt into civil war if President Saddam Hussein is deposed, a new report says.
France's Stand on Iraq Makes Impact 10/23
Paris' policy, backed by fellow permanent U.N. Security Council members Russia and China, has had an impact in Washington. A revised U.S. proposal ensures there will be "consequences" if Iraq fails to comply with weapons inspectors, but stops short of directly calling for military action.
Bin Laden's secrets are revealed by Al Jazeera journalist 10/23
Heroic, vain, calculating, a caliph and a ruthless "terrorist" – a word Osama bin Laden uses of himself – are some of the characteristics of the al-Qa'ida leader that emerge from a remarkable new book by a journalist who knew him.
Afghanistan: Donor Inaction and Ineffectiveness 10/23
U.S. operations have inflamed internal rivalries in the Afghan political sphere, weakened the central administration, and alienated the populace. Although the U.S. government has repeatedly affirmed its determination to bolster the central government of Hamid Karzai, its policy of allying itself with regional warlords has, in contrast, contributed to the country's fragmentation.
It Only Took A Year To Realize...
Some Guantánamo Prisoners Will Be Freed, Rumsfeld Says 10/23
Defense Secretary Donald H. Rumsfeld said today that a small number of the nearly 600 prisoners being held in Guantánamo Bay, Cuba, would be released to their home countries because they were no longer of interest to the United States.