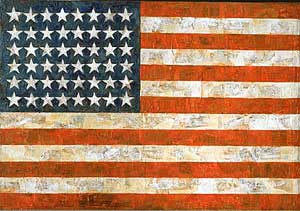 About this site: Launched in October 2001, this warlog's purpose is to demonstrate the folly of the War On Terror by taking articles only from wire feeds and mainstream news organizations, including FOX.
Got feedback? Send me a note. See sample feedback.
ARCHIVE
March 2003
February 2003
January 2003
December 2002
November 2002
Late October 2002
Early October 2002
September 2002
August 2002
July 2002
June 2002
May 2002
April 2002
March 2002
February 2002
January 2002
December 2001
November 2001
October 2001

FEBRUARY 2003
Army chief: Force to occupy Iraq massive 2/26
The Army's top general said Tuesday a military occupying force for a postwar Iraq could total several hundred thousand soldiers.
Stark warning for U.S. military 2/26
The head of Iraq's largest opposition group warned the United States on Tuesday that its military presence in post-war Iraq would not be welcome, and that any attempt to install a Pentagon general in Baghdad could be met with a "religious war."
U.S. Increases Estimated Cost Of War in Iraq 2/26
The Pentagon has sharply increased the estimated cost of a war in Iraq to as much as $95 billion for the combat phase and immediate aftermath, with huge reconstruction and occupation costs to come later, administration and congressional officials said yesterday.

...

Five weeks ago, Defense Secretary Donald H. Rumsfeld told reporters that the administration was estimating the cost of a possible war at "under $50 billion." Now, several officials said they are working with an estimate of $80 billion just for the Pentagon, plus foreign aid and other expenses. The new figures provide a measure of vindication for Bush's former economic adviser, Lawrence B. Lindsey, who put the figure at $100 billion to $200 billion last fall, only to have other administration officials ridicule his estimate as excessive.
Not included in the total: the bribes.
U.S. builds war coalition with favors -- and money 2/26
It's largely a coalition of the "unwilling," says Anthony Cordesman, a Middle East expert at the Center for Strategic and International Studies in Washington. British Prime Minister Tony Blair, Cordesman says, is among the few members acting out of conviction, not just "a desire to preserve a special relationship with the United States."
The minor players who may hold the future of Saddam in their hands 2/26
Angola, Mexico, Pakistan, Chile, and Cameroon.
Nations set for diplomatic blitz 2/26
Countries have learned to fear Washington's wrath over key U.N. votes. When Yemen, along with Cuba, cast the lone negative votes against a U.N. resolution in 1990 authorizing the Gulf War, Washington almost immediately withdrew a $70 million aid package to Yemen. Immediately after the vote in the Security Council chamber, a U.S. official was overheard telling Yemen's ambassador, "That will be the most expensive 'no' vote you ever cast."
Iraq to 'outsource' counterattacks 2/26
Starting in October of last year, Iraq began preparing for war with the US by instructing agents in its embassies worldwide to organize terrorist-type attacks on American and allied targets, Filipino and US intelligence officials say.
Blix: Iraq Showing New Signs of Real Cooperation 2/26
Iraq is providing new information about its weapons and has reported the discovery of two bombs, including one possibly filled with a biological agent -- moves that the chief U.N. weapons inspector said Tuesday signal real cooperation.
US pledge to aid millions of casualties 2/26
The Bush Administration has sent "massive" supplies of humanitarian aid to the Gulf region to cope with up to 2million refugees and displaced people as part of its planning for a war with Iraq, US officials said yesterday.
Old Arab Friends Turn Away From U.S. 2/26
Policies Toward Iraq and Palestinians Alienate Pro-American Generation
US close to cornering Taliban forces 2/26
An ongoing operation northwest of Kandahar has brought US forces into contact with the largest concentrations of Taliban fighters in nearly eight months.
Spotlight on Iraq emboldens Afghan guerrillas Attacks against U.S., allies 2/26
Hunting down Taliban and al Qaeda members in Afghanistan was never an easy prospect, but concerns are growing that groups on the Pakistan-Afghan border that are opposed to the U.S. presence are getting bolder as the world's attention shifts to Iraq.
US confidence hits 10-year low 2/26
US consumer confidence has dropped to its lowest level since October 1993, prompting fears about the prospects for economic recovery.
Meanwhile, back at a real crisis...
North Korea fires missile into sea 2/25
North Korea has fired a missile into the sea between Japan and the Korean peninsula just hours before South Korea's new president was sworn into office.
US and UK move against Iraq 2/25
The United States and the UK have submitted a draft resolution to the United Nations saying that Iraq has missed its "final opportunity" to disarm peacefully.
French plan to avert war backed by majority of permanent members 2/25
President Jacques Chirac last night announced that Russia had joined France and Germany in putting forward a last-ditch alternative to war on Iraq - a step-by-step programme for the disarmament of Saddam Hussein's regime.
Diluted UN draft still spells conflict 2/25
The UN draft resolution on Iraq tabled yesterday by Britain, the US and Spain is far milder than the document Washington originally had in mind, reflecting entrenched security council opposition. But it still spells war.
U.S. Officials Say U.N. Future At Stake in Vote 2/25
A senior diplomat from another council member said his government had heard a similar message and was told not to anguish over whether to vote for war.

"You are not going to decide whether there is war in Iraq or not," the diplomat said U.S. officials told him. "That decision is ours, and we have already made it. It is already final. The only question now is whether the council will go along with it or not."
Al Qaeda taps Arab war fears 2/25
Osama bin Laden is likely to gain support and foot soldiers should the US military lead an invasion of Iraq, warn leading counter-terrorism experts and a senior US intelligence official.

...

The US official, who spoke from Virginia on the condition that he remain unidentified, says that bin Laden probably believes current US interventionist policies strongly favor his own designs. He suggests that bin Laden is thinking that the US has "already flooded the Arabian peninsula with troops and will not only be starving Iraqis through the embargo, but will now kill them with our military. It's marvelous for him."
Losing battle to prepare the babies for war 2/25
United Nations agencies in Iraq have embarked on a desperate drive to "beef up" hundreds of thousands of malnourished toddlers, hoping to enable them to survive a war.

The "strictly confidential" UN documents, posted on the website of the Campaign Against Sanctions in Iraq, warn that 30 per cent of Iraqi children under age five would be at risk of death from malnutrition because of likely war damage to the country's electricity grid and transport systems.
Australia baulks at US plans for a postwar Iraq 2/25
Australia has expressed concern to the United States about plans to rule Iraq for up to two years following the overthrow of Saddam Hussein.
Kurds in Iraq Fear Turkish Incursion 2/25
With Turkey finally ready to sign an accord to host U.S. troops, Kurdish officials in northern Iraq have begun to warn of turmoil and armed conflict if, as part of the deal, thousands of Turkish troops enter the hills and towns where Kurds have enjoyed self-government for a decade under cover of U.S. and British air patrols.
U.S.-Philippine Mission Hits Snag 2/25
The Bush administration is all set to bring its "war on terrorism" to the Philippines. Hundreds of Green Berets, Navy SEALs and Marines are preparing to land on Jolo island and hunt down the Abu Sayyaf, a ruthless gang of kidnappers who style themselves Islamic militants.

There's just one snag. The Philippine government, after apparently agreeing to let U.S. troops engage in combat, is balking now that the deal has become public.
'Morning After' in Afghanistan Still Looks Bleak 2/25
The head of U.N. peacekeeping on Monday called for immediate measures to improve security in Afghanistan, where international aid agencies have been threatened by kidnappings and violence.
Afghan official: Bin Laden, Mullah Omar still alive 2/25
Osama bin Laden and Mullah Mohammed Omar, former leader of the Taliban movement, may be hiding out in the mountainous regions along the border between Afghanistan and Pakistan, the Afghan foreign minister said Monday.
US sends in troops to rescue CIA men 2/24
President George W Bush has sent 150 special forces troops to Colombia to help rescue three CIA men kidnapped by Marxist guerrillas.
US released al-Qaeda terrorists to Pak: Report 2/24
Playing a "losing game", the US allowed many Interservice Intelligence (ISI) agents it had captured during the war on terror in Afghanistan to go back to Pakistan and they took with them thousands of al-Qaeda terrorists, who later spread into Pakistan and Jammu and Kashmir, media reports said.

After surrounding ISI operatives and "the cream of the crop" of al-Qaeda near Konduz during the early phase of the war, US allowed the ISI to escape, in order to prop up Pakistan President Pervez Musharraf, investigative reporter Seymour Hersh revealed on the Public Broadcasting System network in the weekend.
Iran sparks fears over uranium 2/24
Washington: International inspectors visiting Iran have been shown a network of sophisticated machinery designed to enrich uranium, spurring concerns that the country is making headway in its suspected program to develop nuclear weapons, Western officials and international diplomats say.
US and Britain pound Iraqi defences in massive escalation of airstrikes 2/24
Some have always disputed whether the "no-fly" zones have UN authority, but now the US and Britain have widened the "rules of engagement" to the point where warplanes are effectively preparing the way for an imminent invasion.
Firing Leaflets and Electrons, U.S. Wages Information War 2/24
Even before President Bush orders American forces to loose bullets and bombs on Iraq, the military is starting an ambitious assault using a growing arsenal of electronic and psychological weapons on the information battlefield.
Saddam is given just three weeks to prevent war 2/24
America declared yesterday that it was "time to take action" against Iraq as it set out a two- to three-week timetable for Saddam Hussein to disarm or face war.
Graphic: The Countdown to War 2/24
The Telegraph's prediction: between March 16-22. There's a full moon on March 18.
Powell Sets Iraq Time Frame 2/24
Secretary of State Colin L. Powell said today that the United States will push for action on a new U.N. resolution on Iraq shortly after arms inspector Hans Blix reports to the U.N. Security Council on March 7.
Hundreds of foreigners slip out of country 2/24
One of the latest signs that many consider a war in Iraq inevitable and imminent: Hundreds of foreigners have quietly left Iraq during the past week.
Disquiet on the Northern Front 2/24
Turkey wants its troops in Iraqi Kurdistan. The Kurds don't. And Iran is sending in its own proxy force into the region. Soon enough, the U.S. could soon find itself policing a very ugly brawl.
The Kurds of northern Iraq have warned that there will be clashes if troops from neighbouring Turkey cross the border.
US outlines post-Saddam vision 2/24
Paul Wolfowitz, an influential figure in the administration's foreign policy, said the United States would offer political and economic assistance but it was for the Iraqis themselves to decide what form of democratic institutions suited them best.
West's forces 'not in Saudi forever' 2/24
Saudi Arabia's new ambassador to London, Prince Turki al-Faisal, has suggested that US and British military forces will be asked to leave his country once the Iraqi crisis is resolved.
U.S. Approach on North Korea Is Straining Alliances in Asia 2/24
With little of the clamor generated by preparations for war with Iraq, the showdown between the United States and North Korea over that country's nuclear weapons program is severely testing Washington's oldest Asian alliances.
For First Time, U.S. Forces to See Combat in Philippines Anti-Terror Mission 2/21
Hundreds of U.S. special operations troops will soon join Philippine forces in combat operations against Abu Sayyaf rebels in the southern Philippines, defense officials said Thursday.
North Korea intensifies bid for US attention 2/21
As US Secretary of State Colin Powell readied for a three-nation jaunt through Asia this weekend, ending with the inauguration Tuesday of new South Korean president Roh Myun-hoon, North Korea sent a fighter jet for a two-minute romp into South Korean airspace.
'Secret' Iran nuke plant, as probe begins 2/21
A delegation from the United Nations' International Atomic Energy Agency, headed by Mohammed ElBaradei, is scheduled to visit a nuclear facility in Iran this weekend, as questions are being raised about the possibility of another nuclear plant.
Iraq defies weapons inspectors 2/21
United Nations inspectors said yesterday that Iraq was breaking several of its promises to co-operate in their search for weapons of mass destruction.
Russia condemns Washington for piling pressure on inspectors 2/21
Tensions between veto-holding members of the UN Security Council grew yesterday after Russia said pressure was being exerted on weapons inspectors to give a negative assessment of Iraqi compliance or to accept they will have to leave the country soon.
U.S. Military to Take Command of Postwar Iraq 2/21
The Bush administration plans to take complete, unilateral control of a post-Saddam Hussein Iraq, with an interim administration headed by a yet-to-be named American civilian who would direct the reconstruction of the country and the creation of a "representative" Iraqi government, according to a now-finalized blueprint described by U.S. officials and other sources.
Bush Administration to Present New Resolution Monday 2/21
The White House and Britain, hoping to garner support for the use of force against Iraq, are preparing to present a new resolution to the U.N. Security Council Monday.
Blair and Bush set to force UN vote over Iraq 2/21
Both governments intend to force a Security Council vote on the long-awaited second resolution before 14 March, the date set by France for new talks on Iraqi compliance with its disarmament obligations.
Analysis: Clearing the decks for war 2/21
The United States and Britain will offer a new resolution on Iraq to the United Nations Security Council next week and the final showdown could come within the next three weeks, according to diplomatic sources.
Earliest Iraq war likely to start is now mid-March 2/21
The earliest a U.S.-led invasion of Iraq could begin has been pushed back to mid-March, administration officials and military analysts say.
Defiance on missiles could be war trigger 2/21
Iraqi intransigence over missiles that can travel 20 miles beyond a 94-mile limit set by the United Nations was rapidly emerging last night as a possible trigger for an American invasion.
The Strategy:
U.S. Seeks 9 Votes From U.N. Council to Confront Iraq 2/21
The United States and Britain have decided that their strategy in the United Nations will be to try to persuade 9 of the 15 members of the Security Council to back a new resolution authorizing the use of force against Iraq, and then to challenge France, Russia or China to veto the will of the Council's majority, administration officials said today.
The fundamentalist loon in the White House
News Analysis: In God he trusts - how George Bush infused the White House with a religious spirit 2/21
But for Christ, George Bush likes to tell churchy visitors, he might be found today in a bar rather than the Oval Office. As it is, the man who may soon take the world to war over Iraq heads the most overtly religious US administration in memory, where cabinet meetings start with prayers and where no presidential speech is complete without some statement of Christian faith.
Iraq's neighbours warn of catastrophe 2/21
Iraq's Arab neighbours have urged the United Nations Security Council to resist the American-led march to war. An attack on Iraq would be a catastrophe for the people and for the Gulf region, they say.
Iraqi exiles reject foreign rule 2/21
As the United States continues its efforts to seek a second UN resolution authorising the use of force against Iraq, the prospect of divisions between Washington and Iraqi opposition groups has emerged.
Turkey imperils US war strategy 2/21
A US-led war in Iraq without Turkey as a pivotal ally was once a remote possibility. But months of prickly negotiations between Washington and Ankara are coming to a head and the US is dangerously close to its first setback - one that would force drastic changes in the war plan, military officials say.
Between Bush and Iraq - Jacques Chirac 2/21
Today, French President Jacques Chirac has emerged as the voice of majority world opinion, urging patience in disarming Iraq and opposing US plans for imminent war. Branded a "cheese-eating surrender monkey" by some Americans, Mr. Chirac has never been so popular at home. And the news this week that he has been nominated for the Nobel Peace Prize can only embolden him further.
Bush: Iraq Can Be Lesson to U.S. Foes 2/21
President Bush today outlined an expansive vision of a postwar Iraq, speaking of toppling Iraqi President Saddam Hussein as a lesson to other American foes and of turning the country into a model of Middle East democracy and prosperity.
Congressmen, In Colombia, Urge Reply to Kidnapping 2/21
Three U.S. congressmen today called for a dramatic response from the Bush administration to track down three American civilians apparently seized by guerrillas after their plane crashed in a rebel stronghold last week.

The congressmen -- Thomas M. Davis III (R-Va.), James P. Moran Jr. (D-Va.) and Mark Edward Souder (R-Ind.) -- met with Colombian and U.S. Embassy officials during a two-day visit. They suggested that any response could go well beyond a rescue operation and might employ U.S. Special Forces based in the country as part of a military training program.
Iraqis believe '91 war still is killing people 2/20
Along the Highway of Death where depleted uranium rounds blasted Iraqi forces, fatal diseases and natal deformities reportedly abound
UK citizens told to leave Iraq 2/20
British citizens are being advised by the Foreign Office to leave Iraq immediately because of the stand-off with Saddam Hussein.
U.S.: 'Citizens in Iraq should depart' 2/20
With the threat of war looming, the State Department urged all Americans Wednesday "to avoid travel to Iraq" and advised Americans there to leave.
Lots o' folks still at large.
With little fanfare, America opens a new front in the war on terror 2/20
Largely unseen by the rest of the world, America has opened up a new military front in the so-called war on terror. From a warship off Yemen, and from a heavily guarded base in East Africa, the Pentagon is running the "Joint Task Force–Horn of Africa".
The view from Iran: anxious about war in a region that might explode 2/20
When it comes to the threat posed by Saddam Hussein, just ask the neighbours. Iran lost 600,000 people in its war with Iraq in the 1980s, many of them to chemical and biological weapons. Yet still it remains opposed to a war that might disarm and bring about regime change in its turbulent neighbour.
U.S. Is Pessimistic Turks Will Accept Aid Deal on Iraq 2/20
White House officials sounded pessimistic today that their offer of $26 billion in aid to Turkey would be enough to win the country's approval for the United States to open a northern front against Iraq if war comes.
News Analysis: The Turkish Headache 2/20
Though the Bush administration is withholding public judgment, the potential loss of Turkey on the northern flank of a military campaign against Iraq is regarded within the government as a potentially serious political calamity.
Opposition factions hit out at America's plans for Iraq after Saddam 2/20
AMERICA's relations with the Iraqi Opposition were in danger of breaking down yesterday after a leading rebel openly criticised plans for a post-Saddam Iraq and a powerful Shia Muslim group confirmed that it had deployed forces inside the country.
Britain to introduce new Iraq draft 'within days' 2/20
Britain plans to introduce a new draft resolution on Iraq within days that will contain a deadline for Iraq to show that it is actively cooperating, Britain's ambassador to the United Nations said Wednesday.
Anti-war campaign pushes UN vote on Iraq back to March 2/20
British and American plans for a new United Nations resolution to open the way to war were snagged in diplomatic barbed wire yesterday. A final vote inside the Security Council is not likely before early March at the earliest.
Bush's war timetable unravelling 2/20
The Bush administration's determination to keep to a tight timetable that would see its forces ready to go to war against Iraq by early March is in danger of coming unstuck.
Chirac put on Nobel Prize list 2/20
The French president, Jacques Chirac, has been nominated for this year's Nobel Peace Prize for his efforts to avoid a US-led war against Iraq, it emerged yesterday.
Three More Guantanamo Suicide Attempts by Terror Suspects, Totaling 19 2/20
Three more terror suspects have attempted suicide at the U.S. detention center in Cuba in the past week, lifting the total to 19, the Pentagon said Wednesday.
A former ally ...
US designates Afghan warlord Hekmatyar 'Global Terrorist' 2/20
The US has designated Afghan warlord Gulbuddin Hekmatyar, head of the Hezb-e Islami party, as a 'Global Terrorist' for his alleged links with the al-Qaeda and the Taliban.
George Bush's ratings fall sharply in US 2/20
Apparantly due to the US' Iraq policy and economic slowdown, President George Bush's job approval ratings have dipped to 52 per cent, a sharp decline from 64 per cent two months ago, a survey has said.
Iranian-backed forces cross into Iraq 2/19
Iranian-backed Iraqi opposition forces have crossed into northern Iraq from Iran with the aim of securing the frontier in the event of war, according to senior Iranian officials.
Pre-war action already under way 2/19
In important ways, the Gulf War of 2003 has already begun.
White House: Iraq Can Pay For Its Own Reconstruction 2/19
The Bush administration said Tuesday that it expects Iraq to pay for its own reconstruction in the event there is a war to oust Saddam Hussein.
Our Northern Enemy.
Canada Says Will Not Join Solo U.S. Attack on Iraq 2/19
Canada toughened its line on the Iraq crisis on Tuesday, saying it had no intention of contributing to a possible U.S.-led attack that had not been blessed by the United Nations Security Council.
E-Mail Floods France's UN Office After Iraq Plea 2/19
France's U.N. Mission was flooded with electronic fan mail after Foreign Minister Dominique de Villepin urged the Security Council to "give peace a chance" in Iraq, French officials said Tuesday. Some 5,000 e-mails -- overwhelmingly favorable and the vast majority from Americans -- were logged Friday, the day de Villepin delivered a speech stressing that use of force was not justified at this time against Baghdad, the officials said.
Once high, Arab hopes for Bush fall 2/19
The sketches reflect some of the many powerful and often negative images of the US leader that resonate in the Arab world two years after his election. Mr. Bush rose to power with Arab tongues wagging about new chances for peace and a US leader who understood the nuances of the oil business. But that mood has given way to disappointment and, sometimes, sharp recrimination, say Arab analysts.
US draws up second Iraq resolution 2/19
Washington has confirmed it is drafting a fresh UN resolution on Iraq which could be ready for consideration by the Security Council within days.
US plan for new nuclear arsenal 2/19
The Bush administration is planning a secret meeting in August to discuss the construction of a new generation of nuclear weapons, including "mini-nukes", "bunker-busters" and neutron bombs designed to destroy chemical or biological agents, according to a leaked Pentagon document.
Bush Brushes Opposition Aside 2/19
Even as a parade of U.N. ambassadors added their voices to the chorus of global protests over the weekend, President Bush said Tuesday that broad opposition to a war with Iraq won't deter White House plans to disarm Saddam Hussein-- by force, if necessary.
More on Turkey's Shakedown:
Turkey Demands $32 Billion U.S. Aid Package if It Is to Take Part in a War on Iraq 2/19
The Turkish request is about $6 billion higher than what American officials said over the weekend was their final offer. Of the $26 billion Washington has offered, $20 billion is in loan guarantees and $6 billion in direct grants. Although a Western diplomat said the Turks were seeking about $10 billion in direct aid, the White House is adamant that $6 billion is the limit for direct aid.
Britain too dangerous Bush's niece told 2/19
US President George W Bush has banned his niece, a model, from spending the northern summer in London because of security fears, it was reported yesterday.
OFF TOPIC:
Shakedown.
Turkey stalls vote for US troops 2/18
Amid growing domestic opposition to war, the foreign minister, Yasar Yakis, gave a blunt warning that Turkey would open its territory to US forces only after a financial deal had been agreed to provide compensation for the cost of the conflict.
N Korea threatens to scrap truce 2/18
North Korea has threatened to pull out of the armistice agreement that ended the Korean War, accusing the United States of breaking its terms.
US war games raise Korea tension 2/18
South Korea and the United States announced yesterday that they would begin joint war games on the peninsula next month - stoking tensions in the crisis over the communist North's suspected resumption of its nuclear arms programme.
Setbacks for US war timetable 2/18
After the Sept. 11 terrorist attacks, a French newspaper ran the now-famous headline, "We are all Americans." Now, with growing resistance worldwide to the idea of a US-led war in Iraq, a new slogan - "We are all French" - is dotting antiwar protests, referring to the French government's out-front opposition to war.
The Plan:
Washington launches new drive to swing UN votes 2/18
THE United States is planning to focus its diplomatic drive for a United Nations war resolution on Iraq's illegal rockets and its failure to provide scientists for interview.

American officials believe that continued resistance by President Saddam Hussein to destroying banned rockets and to allowing scientists to leave the country could yet win a majority of the UN Security Council votes for military action.
2-Week Window Frames Bush's Decision on War 2/18
President Bush plans at least two more weeks of diplomacy before deciding whether to attack Iraq and may support a deadline for Iraqi President Saddam Hussein to visibly destroy his chemical and biological weapons, administration officials said yesterday.
France set to block second UN resolution on Saddam 2/18
France deepened Tony Blair's political crisis over Iraq last night, when the President, Jacques Chirac, said he would be willing to veto a second UN resolution authorising war against Saddam Hussein.
U.S. ponders worst-case scenarios 2/18
Senior Bush administration officials are for the first time openly discussing a subject they have sidestepped during the massive buildup of forces around Iraq: what could go wrong not only during an attack, but especially in the aftermath of an invasion.
Rift With Europe Runs Deep 2/18
Europeans think Americans are ignorant, bullying, greedy, trigger-happy barbarians. Americans think Europeans are snobbish, cowardly, bureaucratic, decadent, traitorous wimps.
Violence surges in south Afghanistan 2/18
After months of relative calm, a steep rise in violence and lawlessness in southern Afghanistan is threatening aid work and frightening Afghans loyal to the new government, which has not established control over much of the region.
Don't start what you can't finish 2/18
ANOTHER week, another wave of skirmishes. On February 12th, American combat jets dropped bombs on hostile militants in Afghanistan's Baghran Valley, reportedly killing several fighters and at least 17 civilians. The air assault came in response to an increase in attacks in southern Afghanistan by groups linked to the ousted Taliban regime and al-Qaeda. This is a stark reminder that, though the Taliban no longer rule in Kabul, the Afghan capital, they still hold sway in outlying parts of the country, despite the presence of around 10,000 American-led troops who continue to hunt them down.
Last night on 60 Minutes:
Bio/Chem Attack Protection Questioned 2/17
Twelve years after chemical and biological weapons were discovered in Iraq's arsenal during the Gulf War, U.S. forces massing for a possible attack on Iraq are still not properly prepared to encounter such weapons.
US troops set for Muslim stronghold 2/17
Philippines President Gloria Arroyo says United States military trainers will be sent to a Muslim rebel stronghold where dozens of foreigners have been taken hostage in the last two years.
U.S. Military Buildup Strains Public Safety 2/17
Police and fire officials nationwide are losing key personnel as the Pentagon mobilizes reserve forces for a possible war with Iraq.
Kurdish leaders enraged by 'undemocratic' American plan to occupy Iraq 2/17
The US is abandoning plans to introduce democracy in Iraq after a war to overthrow Saddam Hussein, according to Kurdish leaders who recently met American officials.

...

"Conquerors always call themselves liberators," said Sami Abdul-Rahman, deputy prime minister of the Kurdish administration, in a reference to Mr Bush's speech last week in which he said US troops were going to liberate Iraq.
U.S. Aim to Democratize Iraq Seen as Unrealistic 2/17
Some supporters of a U.S. war against Iraq say the removal of President Saddam Hussein (news - web sites) could pave the way for democracy there, but critics describe such ambitions as a dangerous illusion.
Kurds Hope U.S. Bombs Hit Militants, Not Home 2/17
Residents of Khurmal, Iraq, fear that they will be bombed by accident because a U.S. chart mislabeled their village as a terrorist camp.
War spells disaster for Iraqis, UN warns 2/17
A US-led war against Iraq could trigger "a humanitarian emergency of exceptional scale and magnitude", according to confidential United Nations planning documents.
Mourners recall the night it rained missiles 2/17
HANA AMED was 32 years old and pregnant when she was killed, with her four children and her husband, in the al-Amiriya shelter in western Baghdad on February 13, 1991.

The family had gone underground on a freezing winter night, halfway through Operation Desert Storm. They thought that they would be safe from the rockets and missiles that were raining down on their city.
US plan to use illegal weapons 2/17
While American forces invading Iraq face the threat of chemical attack, they could themselves be using biochemical agents which are banned under international law.
Germans say U.S. can't close base soon enough 2/17
For some angry U.S. lawmakers on Capitol Hill, the best punishment for Germany's refusal to back a war against Iraq would be to scale back the number of American troops stationed here. The Pentagon, they were told last week, is weighing the idea. Ask the residents of this German village what they think, and they say it could not happen soon enough.
A New Power in the Streets 2/17
President Bush appears to be eyeball to eyeball with a tenacious new adversary: world public opinion.
U.S. Planning Sanctions Against North Korea 2/17
The Bush administration is developing plans for sanctions against North Korea, that would include halting its weapons shipments and cutting off money sent there by Koreans living in Japan, in the event that North Korea continues its march toward developing nuclear weapons, senior administration officials say.
Iraq Said to Plan Strategy of Delay and Urban Battle 2/17
Iraq's strategy to thwart a United States-led attack calls for slowing advances by American troops toward Baghdad and then confronting them with the prospect of a bloody street battle in the Iraqi capital, according to American intelligence.
Arabs Say Should Deny Support for Iraq Attack 2/17
Arab foreign ministers said on Sunday their countries should deny any support for military action against Iraq, which they said would pose a threat to the national security of all Arab states.
Reality bites for headstrong superpower 2/17
The United States is trying to absorb the reality that much of the world's population, and many of its leading governments, do not support military action to disarm Saddam Hussein.
US says time for talking is nearly over 2/17
MORE than six million peace demonstrators across the world have failed to sway the United States, which last night vowed to press on this week with plans for war against Iraq and declared that the time for diplomacy was almost over.
Where the EU Countries Stand on Iraq.
Spy chief warns al-Qaida will likely use Iraq war as recruiting drive 2/17
Osama bin Laden's al-Qaida terror network could use anti-Western sentiment generated among Muslims by a war in Iraq to fuel a recruiting drive, Australia's intelligence chief said Monday.
No updates for the rest of the week due to editor's illness. See you on February 17th.
Security Council sharply divided over Iraq crisis 2/11
The U.N. Security Council remains sharply divided over pursuing peace or going to war in Iraq, with both sides taking the offensive ahead of a key report from U.N. weapons inspectors.
Most Support Attack On Iraq, With Allies 2/11
A majority of Americans support attacking Iraq even without the approval of the United Nations, provided that the United States has the backing of some key allies, according to a new Washington Post-ABC News poll.
Iran poses third nuclear threat to US 2/11
Tehran uses Washington's preoccupation with Iraq and North Korea to rattle its own sabre.
US berates Iran over nuclear plans 2/11
The United States has condemned Iran's decision to begin mining and processing its own uranium for its nuclear power programme.
Oil plays starring role in plans for post-Hussein Iraq 2/11
The rapid takeover of Iraq's oil fields will be a key early objective of US troops in any military action, to forestall sabotage that could send oil prices soaring, experts say. And Iraq's oil reserves, the world's second-largest, would become crucial to the operation of a new Iraqi government.
France, Germany and Russia defy the US by declaring that war is unjustified 2/11
France, Germany and Russia begged Washington to give peace "every chance", in an unprecedented joint statement yesterday rejecting the American arguments for early military intervention in Iraq.
Bush Seems Unfazed by Setbacks 2/11
Faced with a European rebellion on Iraq, the Bush administration scrambled Monday to keep its strategy for rallying U.N. support for imminent military intervention from losing steam — or being overtaken.

Washington's response was a fast and furious counterattack, with administration officials publicly talking tough and privately expressing confidence that the United States would prevail in the end. U.S. officials insisted that what looks like a growing diplomatic schism among Western allies on two issues — how long U.N. weapons inspections should continue and whether NATO should now begin preparations to protect Turkey in the event of war — is nothing more than a blip on the screen.
U.S. is irked by Qaeda in Pakistan 2/11
The U.S. government voiced displeasure Monday that Al Qaeda fighters who fled the bombing of Afghanistan had found "sanctuary" in Pakistan. The complaint was made by the U.S. special envoy to Afghanistan, Zalmay Khalilzad.
US Special Forces come under fire in Afghanistan 2/11
In Afghanistan F-16 fighter jets have dropped laser-guided bombs to help US Special Forces who came under attack by armed fighters in mountainous terrain.
Terror Attack Steps Urged 2/11
Top federal officials yesterday issued their most pointed advice since Sept. 11, 2001, on precautions the public should take against terrorist attacks, warning that every home should be stocked with three days' worth of water and food in case of a strike with chemical, biological or radiological weapons.
Australians Strip For Peace
Patriot Act II: The Sequel
Justice Dept. Drafts Sweeping Expansion of Anti-Terrorism Act 2/10
The Bush Administration is preparing a bold, comprehensive sequel to the USA Patriot Act passed in the wake of September 11, 2001, which will give the government broad, sweeping new powers to increase domestic intelligence-gathering, surveillance and law enforcement prerogatives, and simultaneously decrease judicial review and public access to information.
Bush and Sharon Nearly Identical On Mideast Policy 2/10
For the first time, a U.S. administration and a Likud government in Israel are pursuing nearly identical policies. Earlier U.S. administrations, from Jimmy Carter's through Bill Clinton's, held Likud and Sharon at arm's length, distancing the United States from Likud's traditionally tough approach to the Palestinians. But today, as Neumann noted, Israel and the United States share a common view on terrorism, peace with the Palestinians, war with Iraq and more.
More on the plagiarized dossier...
First casualties in the propaganda firefight 2/10
All's fair in the war for hearts and minds: frustrated by the failure of the UN weapons inspectors in Iraq to find the 'smoking gun', Downing Street resorted to plagiarising a 12-year-old US doctoral thesis.

Full of academic outrage, it explained how the so-called 'secret spy dossier' published last week by the Government as a crucial plank in the argument for why the West should go to war was largely cribbed from an American postgraduate's doctoral thesis - grammatical mistakes and all - based on evidence 12 years out of date.
See Also:
MI6 and CIA: the new enemy within 2/10
Britain and America's spies believe that they are being politicised: that the intelligence they provide is being selectively applied to lead to the opposite conclusion from the one they have drawn, which is that Iraq is much less of a threat than their political masters claim. Worse, when the intelligence agencies fail to do the job, the politicians will not stop at plagiarism to make their case, even "tweaking" the plagiarised material to ensure a better fit.
US scorns new moves to stop the war on Iraq 2/10
America poured scorn on a new plan for Iraq proposed by France and Germany as a way of averting war last night, deepening the rift with its reluctant European allies.
Key allies widen rift with U.S. 2/10
The rift between the United States and key European allies over Iraq widened sharply Sunday as Germany and France crafted a proposal to the United Nations calling for expanded weapons inspections enforced by U.N. troops.
Split looms for Nato over Iraq 2/10
One or more members strongly opposed to war with Iraq appear almost certain to block a US request to beef-up fellow member Turkey's defences.
Old warlord threatens Afghan peace 2/10
Afghan rebel factions loyal to the Taliban and a fundamentalist warlord have launched a new wave of attacks on aid workers and US forces, signalling the emergence of an increasingly confident resistance movement.
US Troops deal alarms Kurds 2/10
Kurds in northern Iraq yesterday expressed alarm over a deal between Ankara and Washington that will allow Turkish troops to occupy a part of the Kurdish self-rule area during a war to oust Saddam Hussein.
'No proof of Powell claim on al-Qa'ida link' 2/10
Ansar Al-Islam, the militant Islamic group that America claims links the Iraqi regime and al-Qa'ida terrorists, is little more than "a minor irritant in local Kurdish politics", an influential think-tank says.
Reporters find little in camp Powell cited 2/10
Ansar al Islam, the militant Islamic group that occupies a small portion of northern Iraq, allowed journalists to briefly visit a primitive military compound that the United States has described as a poison and explosives factory that is supported by both Baghdad and Al Qaeda.
Saudis Plan to End U.S. Presence 2/10
Saudi Arabia's leaders have made far-reaching decisions to prepare for an era of military disengagement from the United States, to enact what Saudi officials call the first significant democratic reforms at home, and to rein in the conservative clergy that has shared power in the kingdom.
War preparations pick up pace in Kuwait 2/10
The key launch pad for a future war on Iraq bustles with tens of thousands of U.S. and British soldiers. Military convoys clog highways, and the entire northern half of Kuwait is sealed off as a military operations zone.
Powell fails to sway U.N. skeptics 2/6
While supporters of the Bush administration's hard line on Iraq found U.S. Secretary of State Colin Powell's address to the U.N. Security Council compelling, there was no indication that it swayed skeptics of the need for military action if Saddam Hussein fails to account for the weapons of mass destruction that he stands accused of concealling.
Bush Lays Low for U.N. Presentation 2/6
As Secretary of State Colin Powell sought Wednesday to rally the world behind a showdown with Iraq, President Bush played a secondary role — previewing the evidence for members of Congress and watching the presentation on television.
Mandela: Powell is undermining United Nations 2/6
Speaking before Powell's speech to the world body, Mandela said chief UN weapons inspectors Hans Blix and Mohamed El Baradei were the only ones with the authority to determine whether Iraq was complying with U.N. resolutions, regardless of what Powell said.
At U.N., Political Theater 2/6
The real point proved by Powell's presentation was that the White House is committed to war.
He implored. He threatened. A final transformation from dove to hawk 2/6
As he jabbed and slapped the table, pointed into the middle distance and said "Enough, enough", the transformation of Colin Powell in the eyes of the international community appeared complete. The man on whom so many European hopes of reining in the excesses of George Bush's administration were pinned had apparently changed sides.
U.S. Says N.Korea Atomic Reactor Restart 'Dangerous' 2/6
North Korea says it has restarted -- or is poised to restart -- the atomic plant at the heart of its suspected nuclear arms program, a move the United States called a dangerous development by a "terrorist regime."
Pre-empting the forthcoming pre-emption.
N Korea threatens US with first strike 2/6
North Korea is entitled to launch a pre-emptive strike against the US rather than wait until the American military have finished with Iraq, the North's foreign ministry told the Guardian yesterday.
OFF TOPIC ... but not really
Israeli bulldozers crush woman, 65, in her house 2/6
Kamla Said, 65, was found dead in the rubble of her family home after Israeli army sappers dynamited it during a raid on the Maghazi refugee camp in the Gaza Strip, Palestinian sources said. Doctors at nearby Al-Aqsa hospital, where she was taken, said she died of a crushed chest.
Iraqi summer's brutal heat puts Bush plans on a rapid boil 2/6
When it comes to determining the timetable for going to war, the weather has more influence than France or other members of the Security Council. One day to keep in mind is April 7. That is the day, American war planners say, when the temperature in Kuwait first climbed to 38 degrees centigrade (100 degrees Fahrenheit) last year. By summer the desert had become a blast furnace with temperatures of more than 49 degrees centigrade (120 degrees Fahrenheit).
Why We Must Bomb Iraq
U.S. Economy in Worst Hiring Slump in 20 Years 2/6
The economy has fallen into its worst hiring slump in almost 20 years, and many business executives say they remain unsure when it will end.
Iraq Arms Civilians As Second Line of Defense Against U.S. 2/5
Government hopes people will be last line of defense in case of U.S. attack.
Now that the al Qaeda-Iraq link has been debunked...
Powell to Charge Iraq Is Shifting Its Illegal Arms to Foil Inspectors 2/5
Secretary of State Colin L. Powell will show the United Nations evidence on Wednesday that Iraq has worked to conceal illegal arms from international inspectors, American officials said today.
Leaked report rejects Iraqi al-Qaeda link 2/5
There are no links between the Iraqi regime and the al-Qaeda network, according to an official British intelligence report seen by BBC News.
Powell to detail al Qaeda travels in Iraq 2/5
Secretary of State Colin Powell will detail al Qaeda travels in and out of Iraq when he addresses the U.N. Security Council Wednesday, but will not suggest that a formal alliance between the two exists, administration officials told CNN Tuesday.
Case Vs. Iraq Might Not Work in Court 2/5
When it comes to America vs. Iraq, how much evidence is enough in the courts of public opinion and diplomacy? Attorneys say this is one case they would not want to take into a court of law.
About to bomb the wrong damn country
U.S. Official Says North Korea Could Sell Bomb Material 2/5
A senior Bush administration official warned today that North Korea, if allowed to reprocess spent nuclear fuel rods, could sell some of that fissile material to terrorists and other enemies of the United States who are seeking to build nuclear weapons.
US claim dismissed by Blix 2/5
The chief UN weapons inspector yesterday dismissed what has been billed as a central claim of the speech the US secretary of state, Colin Powell, will make today to the UN security council. Hans Blix said there was no evidence of mobile biological weapons laboratories or of Iraq trying to foil inspectors by moving equipment before his teams arrived.
British military leaders question mission and ethics 2/5
An undercurrent of profound unease over a war against Iraq is sweeping through Britain's military establishment, with senior commanders worried about confused objectives and the ethics of launching a pre-emptive strike.
General 'let wife sit in on classified meetings' 2/5
General Tommy Franks, the man who will lead any US military strike against Iraq, is being investigated by the Pentagon for alleged abuses of privileges in relation to his wife.
Afghan Troops Clash with Suspected Taliban Rebels 2/5
Afghan government forces clashed with suspected Taliban fighters Tuesday northwest of the town of Kandahar in southern Afghanistan, an Afghan official said.
U.S. Troops Fired Upon on Afghan Mtn. 2/5
A week after U.S. forces battled a group of armed men on a mountainside in southern Afghanistan, enemy fighters are still firing at U.S. troops searching the steep terrain, a U.S. military spokesman said Tuesday.
Our troops will stay in Iraq for three years 2/5
British troops will remain in Iraq after a war for three years and beyond on peacekeeping duties under contingency plans being drawn up by the Ministry of Defence.
French betrayal turns reluctant warrior Powell into a hawk 2/5
Colin Powell, the famously reluctant warrior, will today become the Bush administration's most powerful proponent of war.
Saudis Aided Subpoenaed Woman's Trip Out of U.S. 2/5
The Saudi Embassy quietly provided the wife of a terror suspect a passport and transit out of the United States in November, after she was subpoenaed to testify before a federal grand jury in New York investigating her husband's possible links to the al Qaeda terrorist network, diplomatic and law enforcement sources said.
Intelligence agencies doubt al-Qa'ida links 2/4
British and European security services are sceptical of the "evidence" due to be presented by Colin Powell, the US Secretary of State, to link the Iraqi regime with al-Qa'ida.
Powell says he'll offer no 'smoking gun' on Iraq 2/4
Secretary of State Colin Powell said Monday that he will present "no smoking gun" when he addresses the U.N. Security Council this week but will show that Iraqi President Saddam Hussein is not complying with a U.N. resolution to disarm.
Americans Are Reluctant to Invade Iraq, Poll Shows 2/4
Even after President Bush's stern State of the Union address, most Americans remain reluctant to invade Iraq without explicit U.N. authorization, though a narrow majority would support acting with a smaller coalition of willing nations, a Los Angeles Times Poll has found.
CIA, Allies Tracking Iraqi Agents 2/4
The CIA and security services from several U.S. allies around the world are prepared to arrest Iraqi agents, their associates and known anti-American terrorists to prevent possible attacks against U.S. citizens, embassies or other facilities if the United States launches a war against Iraq, according to senior Bush administration officials.
As the biggest U.S. military operation of the past 10 months unfolded in Afghanistan, U.S. and coalition troops encountered signs that the Afghan campaign has taken a dangerous turn. Until recently, small bands of pro-Taliban and al-Qaeda guerrillas engaged in shoot-and-dash attacks on American outposts that were more annoying than dangerous. But during last week's fire fight, the U.S. uncovered evidence that the enemy has more ambitious plans. Searching the more than 160 caves that honeycomb the Adi Ghar mountains near Kandahar, U.S. troops found six large arms depots and food supplies, which suggest that the guerrilla force was using the area as a long-term staging post, according to a U.S. military spokesman.
U.S. Bombers on Alert to Deploy as Warning to North Koreans 2/4
Defense Secretary Donald H. Rumsfeld has put 24 long-range bombers on alert for possible deployment within range of North Korea, both to deter "opportunism" at a moment when Washington is focused on Iraq and to give President Bush military options if diplomacy fails to halt North Korea's effort to produce nuclear weapons, officials said today.
Officials: Gulf buildup limits options on Korea 2/4
The U.S. military would be stretched dangerously thin if war erupted in Korea during a conflict with Iraq, Defense officials and retired officers say.
US chooses Saddam's successor 2/4
The United States has chosen a successor to Saddam Hussein from Iraq's notoriously fractious opposition groups, according to a former Iraqi diplomat who lives in Sydney. Mohamed al-Jabiri, who has just returned from in talks with Washington, said the White House has given its "blessing" to the head of the Iraqi National Congress, Ahmed Chalabi, to lead a transitional coalition government in Iraq once Saddam has been deposed.
For good reason
Americans trust Powell more than Bush on Iraq: Poll 2/4
Asked whom they trust more on Iraq policy, almost two-thirds of Americans said they were likely to trust Secretary of State Colin Powell, 63 per cent, more than President George W Bush, while 24 per cent said they were more likely to trust the president, a new poll says.
Anxious Americans Set to Flee Kuwait 2/4
Two American schools catering to foreigners in Kuwait announced today that they were suspending operations for six weeks, and U.S. families have begun planning to leave the country as tensions rise in the buildup to a widely expected war against neighboring Iraq.
Key to U.S. Case Denies Iraq-Al Qaeda Link 2/3
The strangest thing about the strange story of Mullah Krekar, the leader of an Islamic terrorist group operating in the wilds of northern Iraq, is the fact that he remains a free man, living in peaceful Norway.
Split at C.I.A. and F.B.I. on Iraqi Ties to Al Qaeda 2/3
The Bush administration's efforts to build a case for war against Iraq using intelligence to link it to Al Qaeda and the development of prohibited weapons has created friction within United States intelligence agencies, government officials said.
War Plan Calls for Precision Bombing Wave to Break Iraqi Army 2/3
The Pentagon's war plan for Iraq calls for unleashing 3,000 precision-guided bombs and missiles in the first 48 hours of the opening air campaign, an effort intended to stagger and isolate the Iraqi military and quickly pave the way for a ground attack to topple a government in shock.
Iraqi water and sanitation systems could be military target, says MoD 2/3
The Ministry of Defence yesterday admitted the electricity system that powers water and sanitation for the Iraqi people could be a military target, despite warnings that its destruction would cause a humanitarian tragedy.
Powell faces tough sell to a skeptical UN 2/3
Secretary of State Colin Powell has addressed many tough crowds - but he'll be facing one of the most difficult tasks of his career this Wednesday when he presents evidence of Iraq's concealment of weapons to a skeptical UN Security Council audience.
U.S., Britain Clash Over Resolution 2/3
A senior British official said yesterday the British government is "confident there will be a second resolution" by the United Nations Security Council authorizing a military strike if Iraq fails to cooperate with weapons inspectors, indicating the United States and its closest ally have not resolved differences over how strongly to push for a new resolution.
A War Crime or an Act of War? 2/3
This much about the gassing at Halabja we undoubtedly know: it came about in the course of a battle between Iraqis and Iranians. Iraq used chemical weapons to try to kill Iranians who had seized the town, which is in northern Iraq not far from the Iranian border. The Kurdish civilians who died had the misfortune to be caught up in that exchange. But they were not Iraq's main target.

And the story gets murkier: immediately after the battle the United States Defense Intelligence Agency investigated and produced a classified report, which it circulated within the intelligence community on a need-to-know basis. That study asserted that it was Iranian gas that killed the Kurds, not Iraqi gas.
Fears over Afghan security after attacks 2/3
The United Nations says it is concerned about lack of security in Afghanistan after a series of armed attacks on aid workers.
White House officials said today that the space shuttle disaster would not slow or alter President Bush's plans to confront Iraq, and that Secretary of State Colin L. Powell would appear as scheduled before the United Nations Security Council on Wednesday to make the case for quick action to disarm Saddam Hussein.
You're Next!
U.S. may add forces in Korea 2/3
Pentagon officials said Sunday they may increase the number of U.S. forces on the Korean peninsula in response to rising tensions over North Korea's suspected nuclear weapons development.